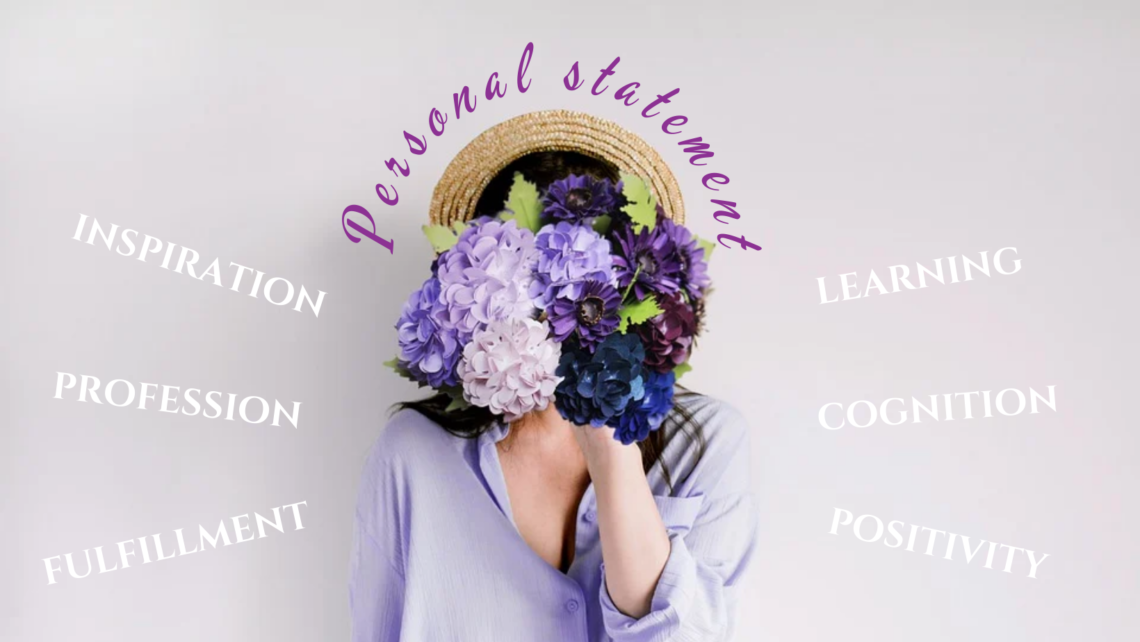 Personal Statement. Let's find it with inspiration
Personal statement or vocation, the point is that you are searching for it. Maybe you're looking for the meaning of your life too, want to get know your job here in earth. We are here to enjoy our lives, to experience even the smallest moments, to feel good in our body. Our task is to share our acquired knowledge with the world, to pass on our experiences thus inspire others to live their own lives, to share their knowledge and experiences.
What is your vocation?
Hence, the main question is rather what your vocation, your career is. Although I say this is not so much an issue, as you most likely know exactly what your personal statement is. 
How come? You may ask. You have probably known exactly since tiny childhood what inspires you and fills you with enthusiasm. It is possible that you have buried yourself so deep that you can barely come back to life because you are looking for answers outside and you forget to pay attention inside. 
Everything you are doing now, or have done in your life so far, has helped you to get where you are now, developed your wonderful abilities even more. It is not necessarily about having to change trajectories right away and start something completely new – even if that sometimes seems like it at first.
Rather it is about how you make the most of your existing knowledge, life experience absorbed in schools and workplace in a way that helps you realize your personal statement, your inner calling.
Inspiring ideas
Like all of others, you came here with special abilities. Something unique, something special. This is true even if you just don't see it or can hardly believe that. There is an ability that seems trivial to you can be a value for others.
To recognize this, look inside and figure out what works easily for you. Allow yourself some time to get into an inspired status and let your answers to arrive.
In an inspired status, you enter a state that is difficult to grasp. Manifesting itself in the form of a feeling, from which creative ideas, world-saving thoughts and creations are born. Usually something like this happens when you're not thinking too much, just doing some activity motorically.  
Perhaps it happened to you that suddenly you missed a few seconds, like you weren't present at the moment. This could happen while talking, watching movies, reading or simply relaxing.
External or internal inspiration?
You can be inspired by external influences too. It may be a word, a sentence, trigger series of thoughts in you that will advance your plans later. It is hard to identify where or how the idea came from; you just remember the emerging desire.
Being exposed to instant environmental influences, from the minutes after waking up to the minutes you go to bed, it is almost impossible to filter out which idea you are starting from. It could be a thought that has been dormant in you for a long time. Maybe it is connected to a film, a poem, scent, conversation or any other feelings. 
Your feelings come from you, your own inner world. The thoughts that are born within you are a much greater driving force than the motivations that come from the external source. 
To identify the feeling that is born in you, look inside.
If you want to start the journey and get to know yourself better, book an appointment to speak about your personal statement.
Author: Szilvia Gurtler