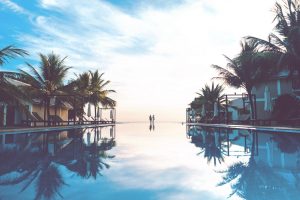 Travels are the most popular experience in most of us, full of excitement, new knowledge, relaxation and adventures.
So far, you have chosen completely self-knowledge and travel. Maybe you did not even think about joining the concept of coaching and traveling.
What if you combine pleasant feelings about traveling with a coaching program? If you travel to explore the outside world, while you also leave space to your inner world?
No matter how you make it this way, one sure thing will definitely have a good impact on your life. Nature, the special venues will help to refill, and coaching is about finding yourself, your deepening.
As you exclude the daily rhythm and adjust to the program, you will find easier to see new opportunities and goals in your life.
These trips are really personal. Each program is tailored to your personality and is related to solving your topic.
What do the participants of travel say?
"I'm grateful to Szilvia because she gave me confidence and I have enough energy to see my goal in life and I know I will succeed! Thank you Szilvi!"
"A new world has opened up to me, wonderful conversations, tours, meetings, I can not list how many amazing experiences, feelings, love ..."
"I've had my lows, but I've been through them with the help of exercises, and we're actually enemies of ourselves if we're not conscious."
"Thank you for the many exercises and tools I have received from you in a week. I will definitely use them at home."
What can you expect during your travels?
If you still hesitate, let's have a look at the pictures and programs. I am sure the details will convince you.